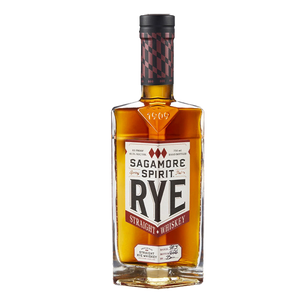 Our spirit flows from a spring house, built in 1909, at Maryland's Sagamore Farm – naturally filtered spring water, fed from a limestone aquifer. The same water that fuels our champion thoroughbreds also cuts the rich spice of our rye, creating a spirit as revolutionary as America's risk-takers and history-makers. Our story is one of passion, of old meeting new, and crafting a timeless American whiskey.
Aroma : Vanilla, caramel, and baking spices.
Palate : Traditional Maryland-Style Rye Whiskey. Candied dried orange peel with notes of clove and nutmeg. Lingering hints of walnut and brown sugar to finish.

Color : Golden straw.
Proof : 41.5% ABV
Origin : Maryland, USA
Awarded a platinum medal at the Sip Awards