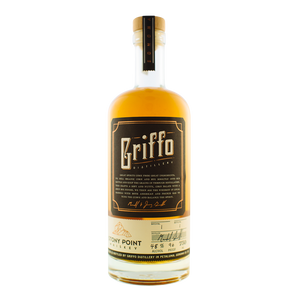 High-rye bourbon mash bill of organic corn, rye and barley. Open-air fermentation, on the grains, for rich character of local terroir. Distilled in our custom, American-made, Vendôme copper pot-still. Aged in French and American Bordeaux-style oak barrels. 94 proof 750mL bottles.
"This whiskey is fresh & grain-forward, with its corn & cereal notes allowed to shine." - Virginia Miller, The Perfect Spot
Nose : Soft vanilla, hazelnut, light tangerine.
Fore Palate : Clean cereal notes and slight nuttiness from organic grains.
Mid Palate : Marzipan, peach custard, rich caramel
Finish : Spicy rye, cigar box, ginger and a lingering sweetness.
Proof : 47% ABV
Origin : Sonoma County, California, USA